300 systems, 2 decades, 1 focus.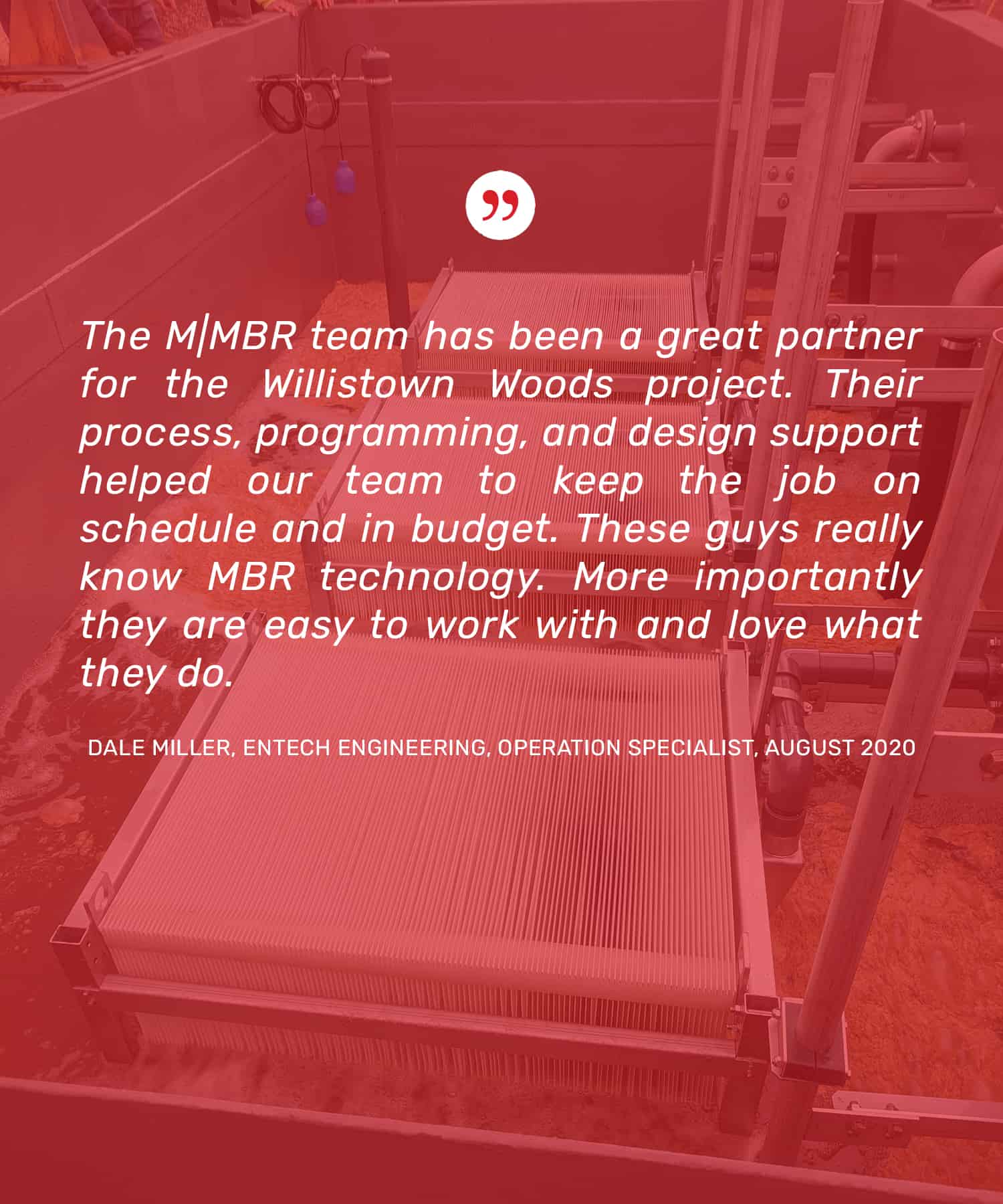 Integrated MBR Solutions
We offer complete, fully integrated MBR systems using flat-sheet technology. Our scope is tailored to meet customer needs and project specifications. M|MBR can provide all components, subsystems, and programming necessary for a fully functioning wastewater treatment plant. A system scope can include but is not limited to controls, instrumentation, pumps, mixers, blowers, control valves, fine screening, membrane filtration, biosolids management, and post disinfection. System performance is guaranteed to meet project specifications. Membrane equipment is backed by a factory warranty. Process equipment can be shipped loose, or skid mounted.